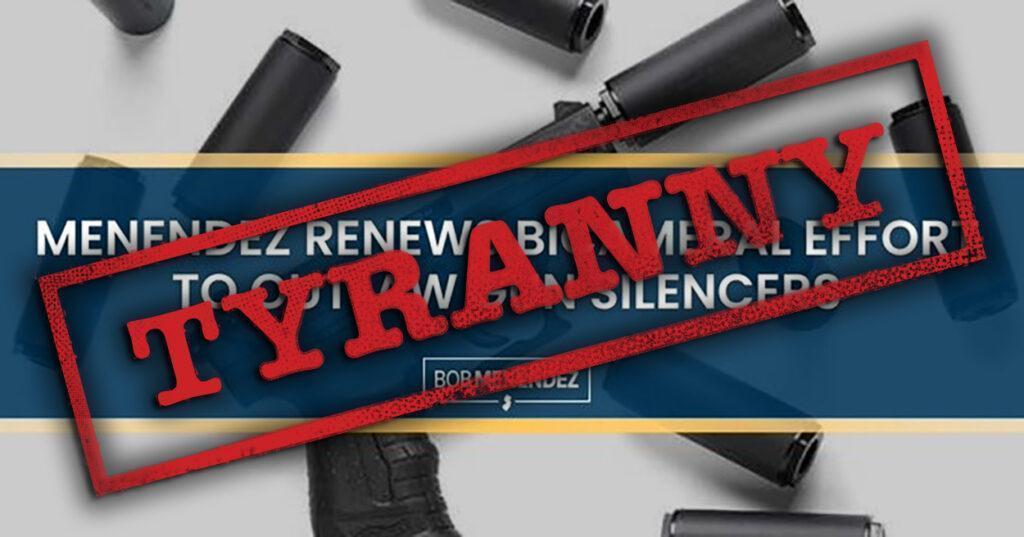 WASHINGTON, DC – On Thursday, April 27th, U.S. Senator Bob Menendez (D-NJ), and Congresswoman Bonnie Watson Coleman (D-NJ-12) reintroduced the Help Empower Americans to Respond (HEAR) Act – bicameral federal anti-gun legislation that would ban the sale, manufacturing, transfer, and possession of suppressors nationwide.
The Bill would ban all current and future suppressor ownership and authorize a 90-day "buyback" period in which current owners would need to turn in their legally owned suppressors or face criminal charges.

The press release issued by Sen. Menendez is chocked full of inaccuracies, highlighting the intellectual dishonesty of politicians and anti-gunners we've come to expect when it comes to the topic of suppressors. 

The American Suppressor Association is unequivocally opposed to any attempt to ban suppressors. We are unwavering in our support of the Second Amendment and the individual right to possess suppressors. We will fight this tooth and nail. With the facts on our side, we will succeed.
About the American Suppressor Association
The American Suppressor Association (ASA) is the unified voice of the suppressor community. We exist for one reason and one reason only: to fight for pro-suppressor reform nationwide.
The ability of the American Suppressor Association to fight for pro-suppressor reform is tied directly to our ability to fundraise. Since the ASA's formation in 2011, we have helped 3 states legalize suppressor ownership, 19 states legalize suppressor hunting, and defeated attempts to ban suppressors in 2 states. This would not have happened without your support. Join us in the fight to help protect and expand your right to own and use suppressors by becoming an ASA Member at www.ASAMember.com.