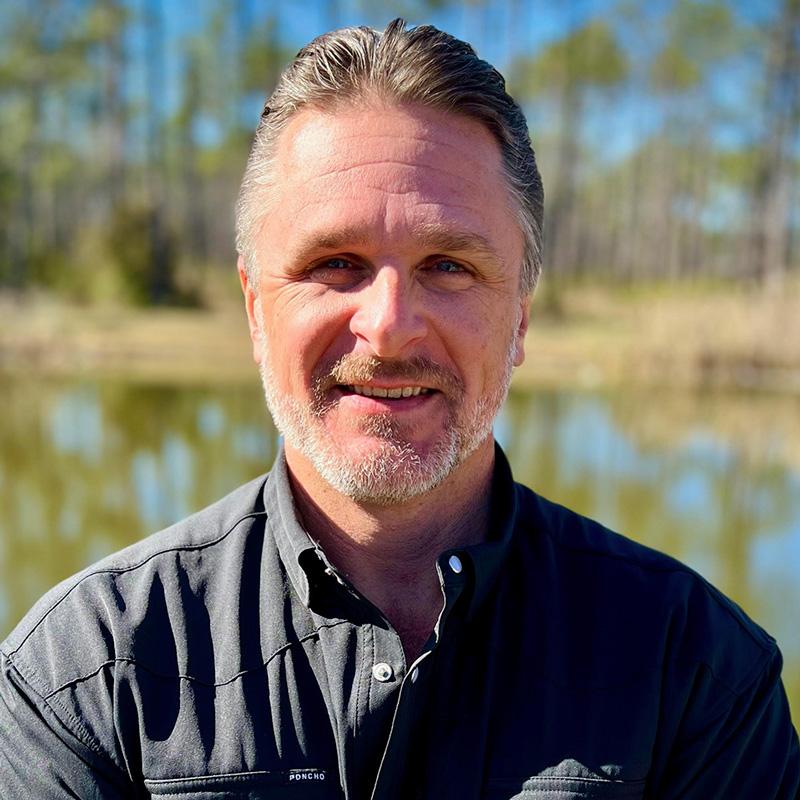 Born and raised in Northwest Florida, right out of high school he was given an opportunity to
work at a local bank in the Destin area. He continued growing and succeeding in the financial
industry and found himself in the position of VP of Mortgage Banking. After 20 years, the bank
he worked for was sold and it was time to exit stage left.
 
His banking experience led him to his beautiful wife Kendall.  She was a Real Estate Agent at
Emerald Grande at that time where Jim was doing most of the financing.  They were married in
2009 and now have two beautiful children.
 
After the bank sold, Jim knew he had to change gears and quickly. They decided together they
would make a great team for flipping houses. Out of their venture was born Elevated850, Inc.; a
plumbing and electric company along with Elevated850 Construction & Development, Inc.  Yet
Jim's passion for guns was still waiting for him.
 
Elevated Silence LLC started as small gun company doing transfers, but Jim wanted to steer the
focus to suppressor sales. In November of 2017, Jim was sitting in his office and was given what
he refers to as a "download from God". He began to think about how to gain traction in the
suppressor market. Knowing it was going to be a slow roll, he and his now business partner,
David Kramer, have a focused plan to continue the journey in growing what they feel will
become one of the premier suppressor manufacturers in the country.