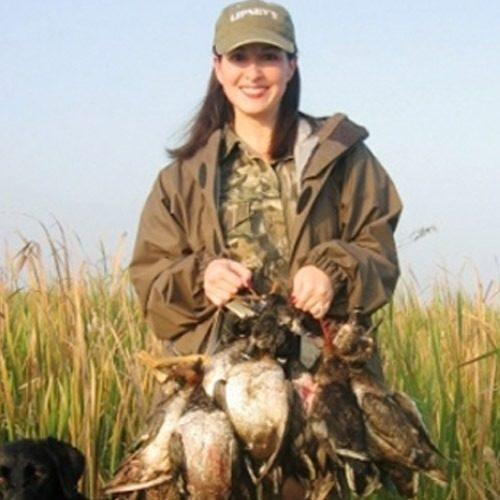 Laurie Aronson has worked in the shooting industry since she was 14, when she would spend her summers working in the family sporting goods store. A Louisiana native, Aronson is president of two companies: Lipsey's, a wholesale distributor of new rearms based in the Baton Rouge, and Haspel, a men's clothing manufacturer. Under Aronson's leadership, both companies have grown tremendously.
Laurie is active in many Baton Rouge community services, philanthropic and faith-based organizations, serving on many boards and committees. In 2006, the Baton Rouge Business Report named her among the "Most Influential Business Women". Laurie is also a Life Member of the NRA.
Bobby works as Vice President, Government Affairs for SIG SAUER where he directs strategic advocacy issues for SIG SAUER and the firearms industry at the federal and state levels. Bobby is the face of SIG SAUER in Washington, DC and coordinates relationships with the U.S. Congress, the Pentagon, and the Executive Branch on behalf of SIG SAUER. Bobby considers it an honor to work for a company that supports the mission of the nation's warfighter and law enforcement agencies as well as the suppressor community.
Bobby Cox is a South Carolina native and a distinguished military graduate of The Citadel, The Military College of South Carolina. After the 9/11 terrorists' attacks, Bobby joined the U.S. military as an Army Ranger with combat tours in the Middle East. While deployed, Bobby conducted special operations raids as well as nation stability missions serving in such units as the 75th Ranger Regiment and the 82nd Airborne Division. Bobby's last assignment on active duty was as an Army Congressional Fellow in the U.S. Senate and as an Army Legislative Liaison. Bobby continues to serve in the U.S. Army Reserve as a Lieutenant Colonel.
In addition to a BA from The Citadel, Bobby has a Master of Professional Studies in Legislative Affairs from The George Washington University and a Master of Business Administration from The University of North Carolina at Chapel Hill's Kenan-Flagler Business School with a Distinction in Leadership. Bobby is also a State Legislator in the South Carolina House of Representatives.
He is married to Joscelyn Cox of Marietta, GA and they have two children along with a Boykin Spaniel puppy.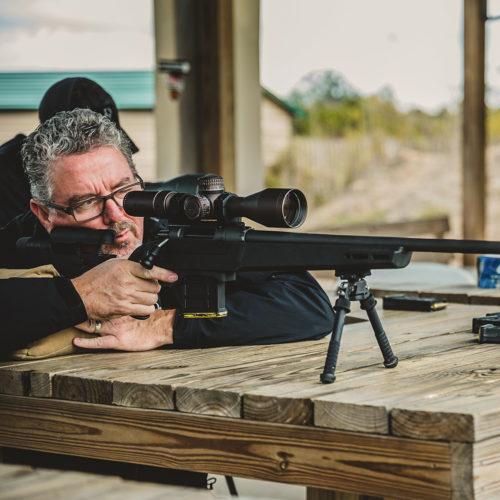 Marvin C. Daniel (Marty) is President and CEO of Daniel Defense. He provides strategic leadership for the company by working with the Team Leaders to establish long-range goals, strategies, plans and policies. He works closely with our Product Development team in the design of new products, and has led the effort to create a state-of-the-art manufacturing company.
Marty graduated from Pinewood Christian Academy in Bellville, GA., in 1980. Inventor and lifetime entrepreneur, Mr. Daniel received his Bachelor of Science Degree in Electrical Engineering Technology from Georgia Southern University in 1985.
In 1985, he began his career in the residential window business which he sold two years later when he entered the overhead door and fireplace business. After 24 years, Marty sold Daniel Overhead Door and Fireplace in 2009 so that he and his wife, Cindy, could focus on Daniel Defense.
At the turn of the 21st century, firearms enthusiast and lifelong shooter, Marty Daniel, had multiple concepts and designs he thought would greatly improve his M16 rifle. Unable to find these parts in the commercial market, he designed and created, big hole uppers, sling loops and rails in small batches and soon found the demand for these types of products was much greater than he could have ever imagined. Thus, Daniel Defense was born.
The newly founded company soon witnessed substantial growth. As forecasted demand justified a larger facility, Marty designed and built a state-of-the-art manufacturing plant located in Black Creek, Georgia in 2009. Daniel Defense quickly outgrew this facility, resulting in an expansion in Ridgeland, South Carolina. Today, Marty is now consolidating the Black Creek facility and Ridgeland, S.C., facility into a single operation.
Daniel Defense was recognized by INC. 500|5000 Magazine in 2012, 2013 and 2014 as one of the fastest growing private companies in America, averaging an annual growth of over one hundred percent. Daniel Defense is committed to always doing the right thing, and providing you with Small Arms Solutions™ that are Lighter, Stronger, Better…®
Marty serves on the Georgia Southern University Foundation Board of Directors and the Georgia Southern University Corporate Advisory Board to the Allen E. Paulson College of Engineering and Information Technology. He is an active member of the First Presbyterian Church of Pooler.
Marty and his wife, Cindy, have a daughter, Harlee, and a son, Connor, live in Pooler, GA.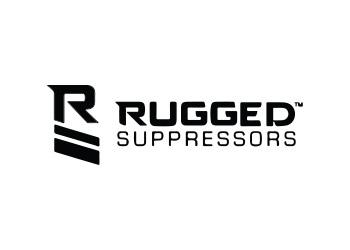 Christopher Graham grew up at the historic Yankee Hill Machine facility in Florence, Massachusetts, where he began working for his father, James J. Graham, at a very early age. Chris started by sweeping floors and packaging parts after school and on summer break. As he grew up, so too did his responsibilities. Before going to college, he graduated from his janitorial duties and began operating machines and engineering. At UMass Amherst he studied business administration at the Isenberg School of Management. Not feeling challenged enough, he transferred to the Western New England College Engineering program for mechanical engineering. Ultimately, he opted to return to work and continue to learn on the job from his father rather than pursue a college degree. In 2013, James handed the reins of YHM to Chris and his brother Kevin, who now own and operate the company. In 2017, the brothers moved YHM to their new 48,000 square foot state of the art facility in Easthampton, MA.
Kenyon Gleason is the president and secretary of the National Association of Sporting Goods Wholesalers (NASGW), headquartered in Ankeny, Iowa. He joined NASGW in January of 2015.
NASGW is a trade association comprised of wholesalers, manufacturers, independent sales reps, media and service providers – both national and international – primarily focused on shooting sports equipment and accessories. Gleason leads the team at NASGW in accomplishing their mission of bringing shooting sports buyers and sellers together and hosting the industry's annual NASGW Expo and Annual Meeting, a trade show exclusively for two-step wholesale distributors and their manufacturer partners.
Gleason is also the owner and founder of Connect Consulting, LLC, a management consulting company based in South Dakota. In addition to serving on the board for the American Suppressor Association, he is also a member of the board of trustees for Walk The Talk America (WTTA), an organization bringing awareness to mental health and firearms issues.
Prior to taking over at NASGW, he was the vice president of development and field operations for the American Road and Transportation Builders Association in Washington, D.C., focused on U.S. transportation related issues, legislation and advocacy.
Gleason has also been an active participant in the political arena, serving as a campaign advisor and coalition director for U.S. House and Senate races. He was himself elected to an at-large seat on the Sioux Falls (S.D.) City Council from 2000-2004.
He is an award-winning journalist and has worked in television, radio and print newsrooms across the upper Midwest. Gleason has over 25 years of media, communications, marketing, public and government relations, and political experience in a variety of industries including healthcare, education, transportation, agriculture and shooting sports.
A North Dakota native, he is a graduate of St. Cloud State University in Minnesota with a degree in communications. He and his wife live in South Dakota and are the proud parents of five sons.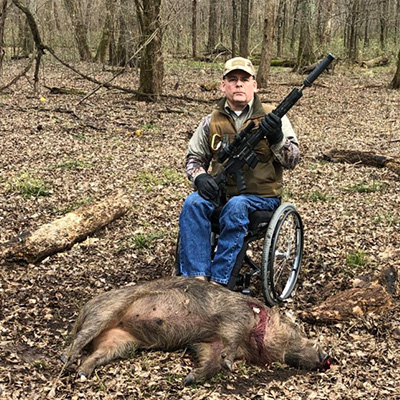 Graham Hill is a life-long gun owner, hunter and shooting competitor. He was born and raised in the South Texas border country. His parents carried him along in diapers at 8 weeks old on his first "hunt" – he has never missed an opening day of deer season in Texas in his life.
More than five decades later he is a co-founder and CEO of Ice Miller Strategies LLC, and co-managing partner of Ice Miller LLP's Washington DC law office. As an attorney with 30 years' work experience with federal laws, legislation and regulations he brings valuable expertise to ASA's mission, state and federal lobby strategies, and corporate affairs. Graham has served in Congress as a Counsel for Oversight and Investigations, Legislative Director, Staff Director and Senior Committee Counsel. Graham's experience in the Courts, Congress, and Executive Branch at the federal and state government levels runs deep – though through it all he remains a small-town raised Texan.
Graham's fierce dedication to suppressors and defense of the Second Amendment is reflected in his service as a Member of the Board of Directors of the NRA, where he serves as the Chairman of the Federal Affairs Committee He also serves as a Trustee of the NRA Civil Rights Defense Fund, where he works to advance federal and state litigation that protects our Second Amendment rights. As a member of the Department of Interior's Hunting and Shooting Sports Conservation Council, where he serves as Vice Chairman of the Shooting Committee, he works to expand hunting and shooting across all federal lands in the Nation.
Graham competes in 3-gun, sporting clays, skeet, and IDPA, all as a disable competitor. Graham was nominated by President George W. Bush and confirmed by the U.S. Senate to serve on the National Council for Disability. He served on the NCD for 8 years. He continues his commitment to helping other disabled shooters and hunters in his service as Chairman of the NRA's Disabled Shooting Committee and as a Trustee of Camp Freedom, an 1800-acre hunting and shooting preserve in Pennsylvania that serves disabled veterans and first responders and their families.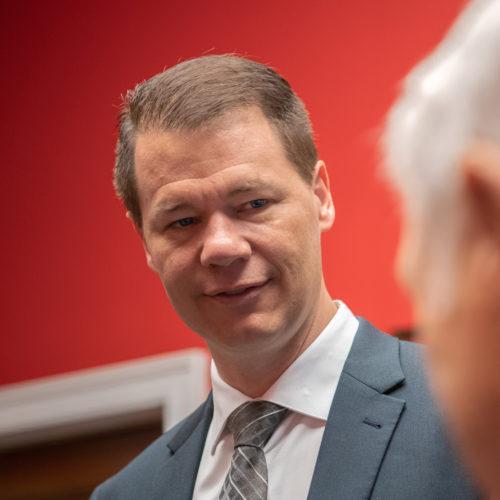 Dave Matheny is the founder and CEO of Silencer Shop, the largest suppressor distributor in the country – with a focus on streamlining and simplifying the NFA application process. He has had a hand in the firearm industry not only as a business owner but also as a lobbyist and educator. Spending years educating and informing individuals on NFA ownership rights, he has worked diligently to serve as an active voice in the industry.
Dave currently resides in Austin, Texas with his wife, Halli. They have three children. Prior to founding Silencer Shop, he graduated with a BS in Computer Science in 1998 and served as a Software Engineer at various companies, including Intel, VMware, and Dell for 16 years before combining his programming expertise with his passion for firearms, to form Silencer Shop. He is a Life Member of the NRA and is involved with several additional industry groups.
Tony Miele is the general manager of the Smith & Wesson Performance Center and Gemtech suppressors. His entire career has been with Smith & Wesson, where he has held many positions over his 44 years of service. Tony loves the outdoors and enjoys hunting, fishing and shooting sports.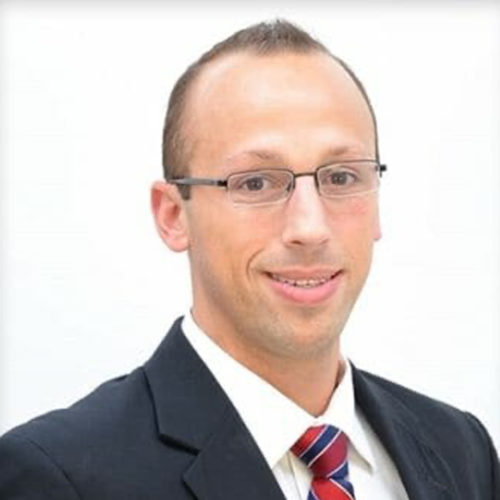 Philip Milks is the Executive Director of the Regulatory Advisory Services practice with Orchid Advisors, delivering advisory and technical implementation services to members of the firearms industry. Phil entered the firearms industry working for the National Shooting Sports Foundation while pursuing his law degree. Upon completion of his legal studies he went to work for Remington Outdoor Company (ROC) in the midst of its period of rapid expansion. While at Remington, Phil served the executive team as the leader of ROCs corporate compliance function which included ATF, Import, and Export (ITAR and EAR). Phil played a key role in advising ROC to facilitate the acquisition of manufacturing entities, the move of major manufacturing facilities to the southern United States and implementing SAP as a leading ERP system. Phil also operates FFL Law, a law firm devoted solely to serving firearms industry members in need of legal services.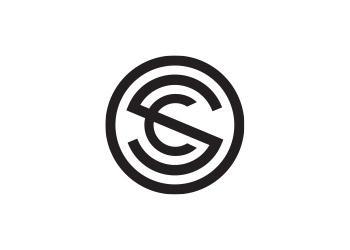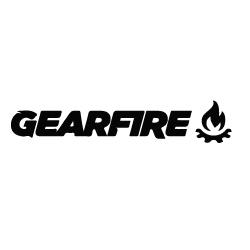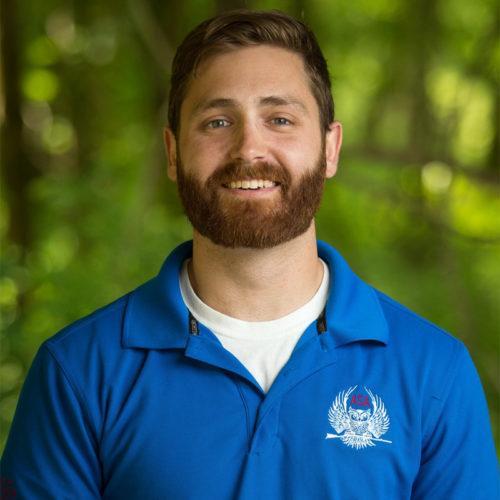 Knox Williams was one of the driving forces behind the formation of the American Suppressor Association. Knox entered the suppressor industry in 2009 when he began interning for Advanced Armament Corp. When he graduated from the University of Georgia in 2010, Knox was hired full time at AAC, where he served as Special Projects Coordinator.
At the time, hunting with a suppressor was not legal in Georgia, home state to both Knox and AAC. When he began developing a plan to change the law, he realized two things: 1) at the time, no other NGOs were working on pro-suppressor reform, and 2) he would be far more effective if he was able to create a coalition of support. It was out of these realizations that ASA was born.
In August, 2011, Knox organized an industry meeting in Washington, D.C. to discuss the formation of an association. The meeting was a success, and one month later the American Suppressor Association was formed. At the end of 2011, Knox left AAC. For the next two years, he simultaneously consulted with Etymotic Research, a leading manufacturer of electronic hearing protection devices, and volunteered his time to advocate for suppressors and grow ASA. Knox began working full time for ASA in December, 2013, when he assumed the role of Executive Director. In July of 2014, as a result of over 3 years of work, hunting with a suppressor became legal in Georgia.
In over seven years of experience with ASA, Knox has become the country's leading subject matter expert on suppressors and suppressor related advocacy. He has helped draft state and federal legislation, hosted countless suppressor demonstrations for legislators, and has actively lobbied in dozens of states, as well as in Washington, D.C. Since ASA's formation, nearly 40 pro-suppressor laws or regulations have been enacted.
In his spare time, Knox enjoys hunting (suppressed), shooting (suppressed), traveling, cooking, and all things Atlanta Falcons, Atlanta Braves, and UGA football. He is a proud member of the Congressional Sportsmen's Foundation's Chairman's Club, a Patron Lifetime Member of the NRA, and an Eagle Scout. Most of all, he is a passionate believer that all law-abiding citizens should be able to buy and use suppressors to help protect their hearing.